Like most, I started with a SS cup as my very first crucible.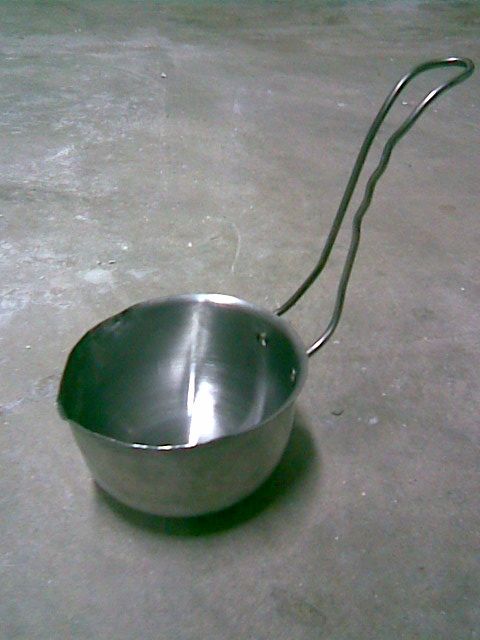 Then I upgraded to a refractory crucible with maybe 1/4" thick walls. This was made by placing a small paper cup inside a larger one,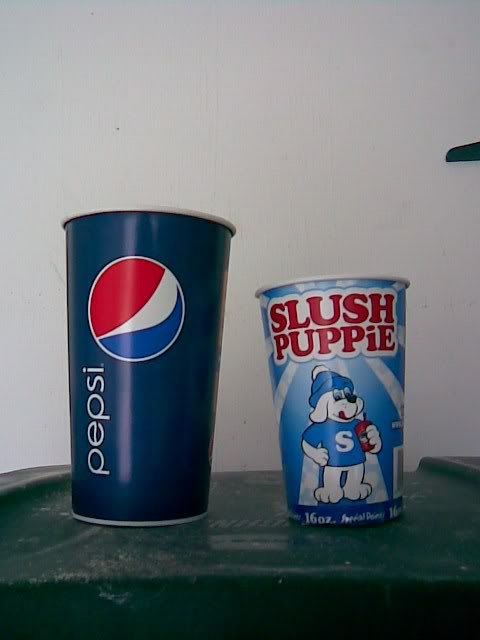 And pouring refractory inside the gap between.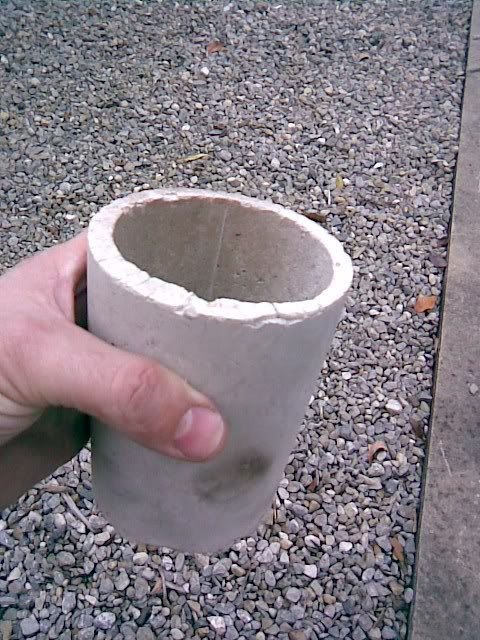 As you can see, it worked pretty well, but the thin walls and the absence of proper handling tools made for a short lifespan. it soon began to crack and went from a decent "ring" when the rim was tapped with the handle of a screwdriver, to the ominous "thunk"...a sure sign of an impending failure.
I experimented with a ramable refractory. I tried to hang the plastic refractory from a foam core, and also pack it into a plastic food container. Both were failures. The stuff is not solid enough to hold its shape, and shrinks some, requiring touch ups. Neither of these resulted in anything but grog...
I then made paper cup crucible #2 - this used a larger set of cups, making for thicker (and more durable) walls at 3/8".I incorporated some powdered graphite into the dry refractory mix. The thought is that since graphite conducts heat well, it would improve the heat transfer of the refractory which is designed to reflect heat to some extent. the It seems that it worked. This crucible is still viable and works pretty well. It holds maybe 3-4 lbs of metal.
The paper cup crucible seems to work well, but its hard to keep the inner cup centered int he outer one, making for an irregular wall thickness. I devised a system to create a repeatable mold producing a homogeneous crucible. This is the making of the pattern for the crucible mold:
Start with a drinking cup with thick double walls:
Wrap rope around it to increase thickness uniformly:
coat with drywall mud and sand it down to a smooth surface: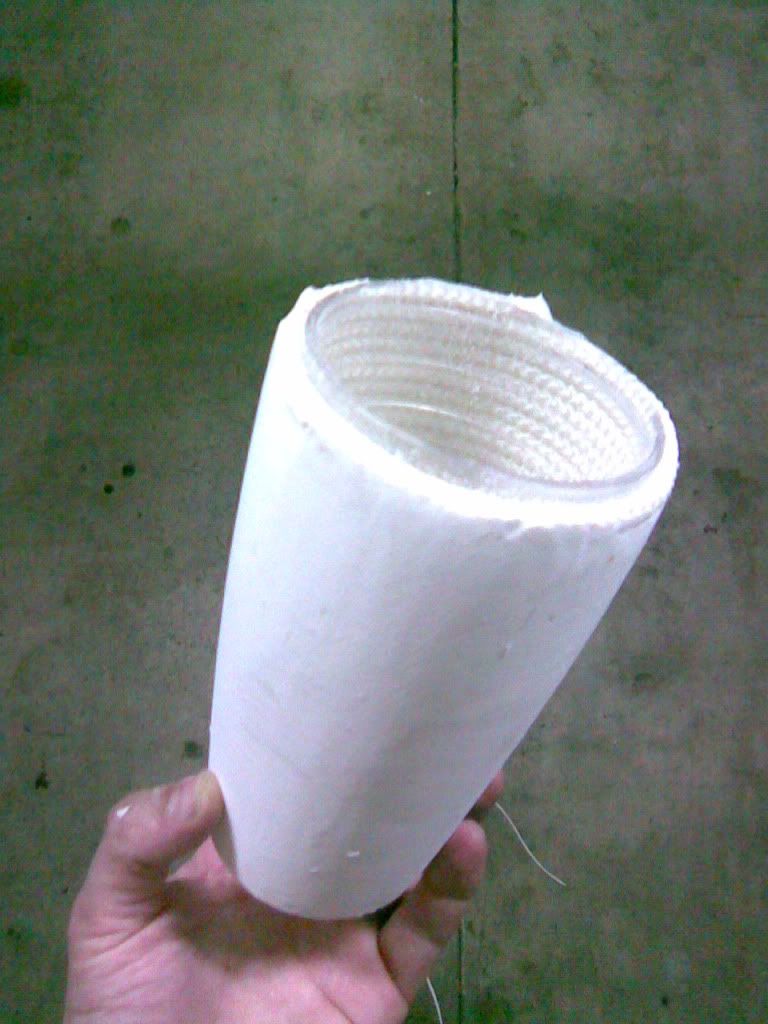 And add several coats of enamel paint to seal the surface: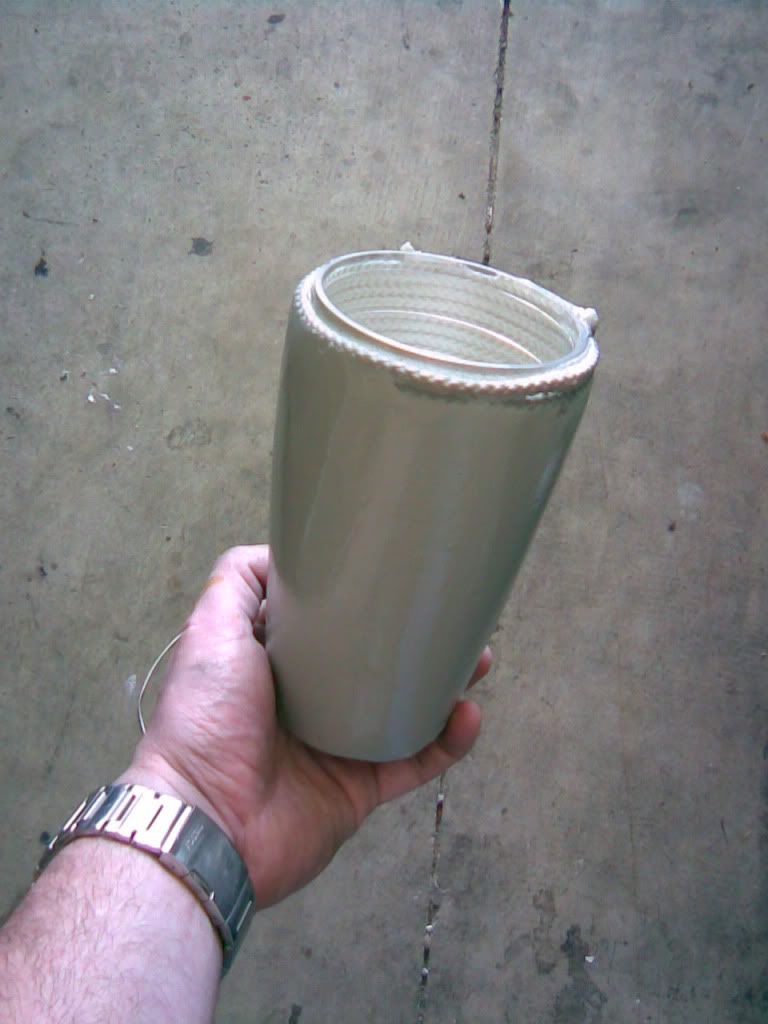 Mount the pattern to an indexing board, and use sonotube as a form for the mold. Lag bolts extend form the indexing board down into the interior of the pattern so that a core can be cast, fixed to the indexing board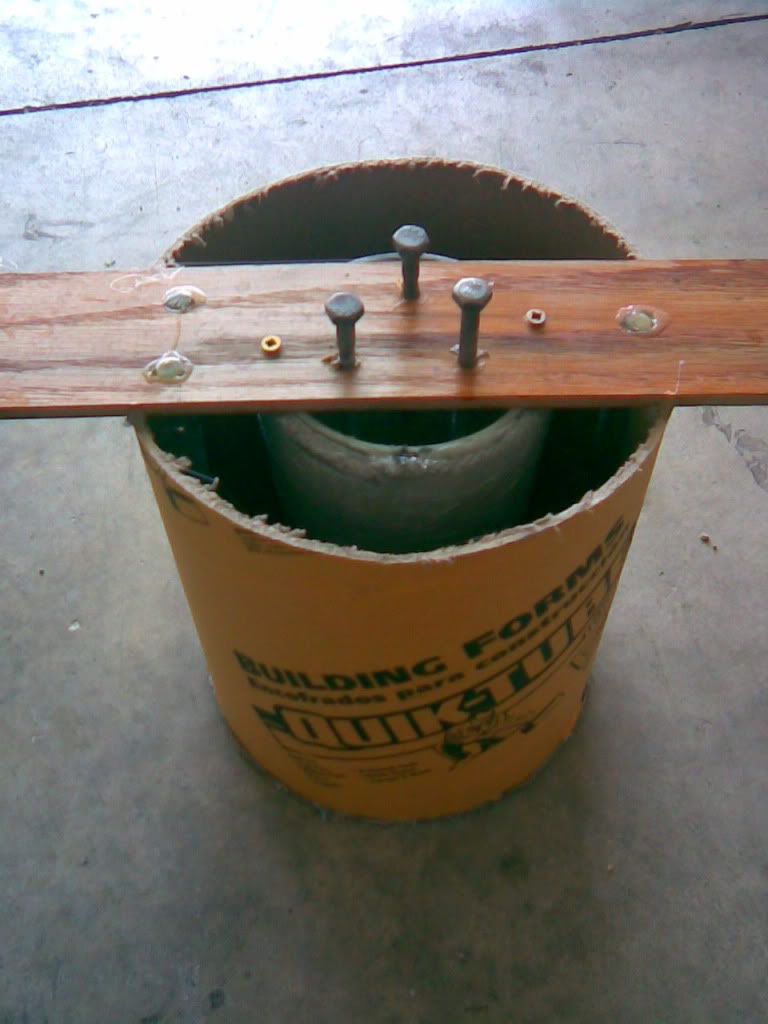 This is harder to see, and I didnt document this step well, but the whole mold is set up on a flat moounting board. Lugs are attached to the mounting board that extend up into the mold. Lugs are also attached to the indexing board that extend down into the mold.
The entire void inside the sonotube is then filled with concrete, as well as the core of the pattern. The concrete secures thec ore and lugs so the indexing board and the base board can be reattached to the mold repeatedly.
And the assembled mold: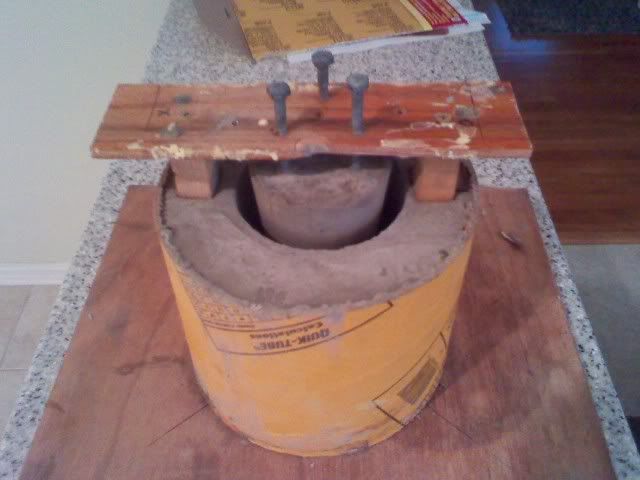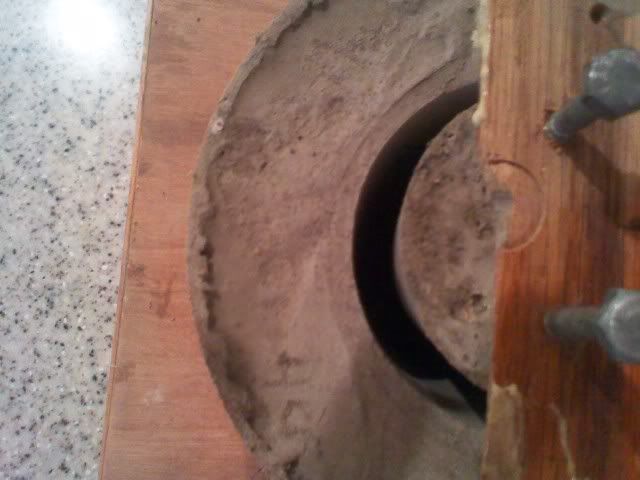 This whole setup produced this crucible - compared to paper cup #2: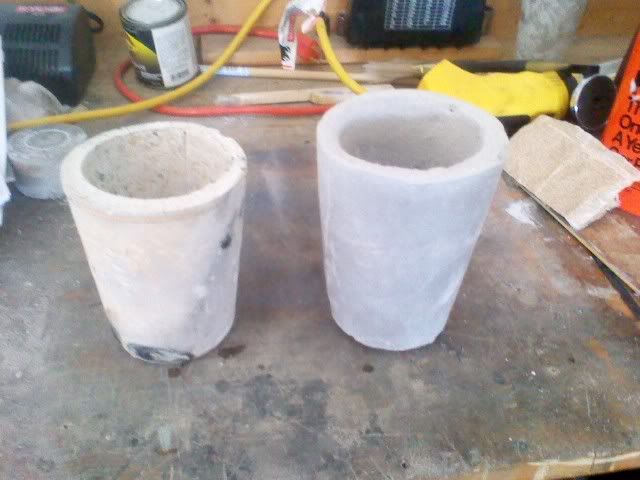 So crucible #3 is larger walled at 1/2" thick, and also an inch taller. In reality though, this only nets 60ml more melt capacity. The outside shape of the crucible has a slight bilge shape - meaning its curved. The interior is straight walled. This ends up making a fatter midsection than needed.
I already have mold v2.0in the works. It will use a straight A shapped pattern. It will be processed very similarly, but I will be using more portland and sand in the concrete to make for smoother walls in the mold. Also, the mold will be deeper to make for a larger final product. my guess is I will be up to about 6 or 7 lbs of melt. Going any larger would be unsafe, and would require a larger furnace - so this is likely to be where I stay size wise.